ADDMOTOR MOTAN M-360 Semi-Recumbent Electric Trike
---
M-360 Semi-Recumbent Electric Trike
*****Please note the M360 cannot be shipped must be in-store pick up.*****

Ultimate Comfort Electric Semi-Recumbent Trike
The M-360 is an exclusive design of Addmotor's MOTAN series, this electric semi-recumbent trike is the ultimate comfort ride for cruising and easy riding through uneven terrains. 
With the reclined seating, get comfortable and enjoy the ride without having to constantly reposition your lower back. The crank forward bikes give peoples with problems a more comfortable riding position that is more upright and longer riding time because of the improved riding position.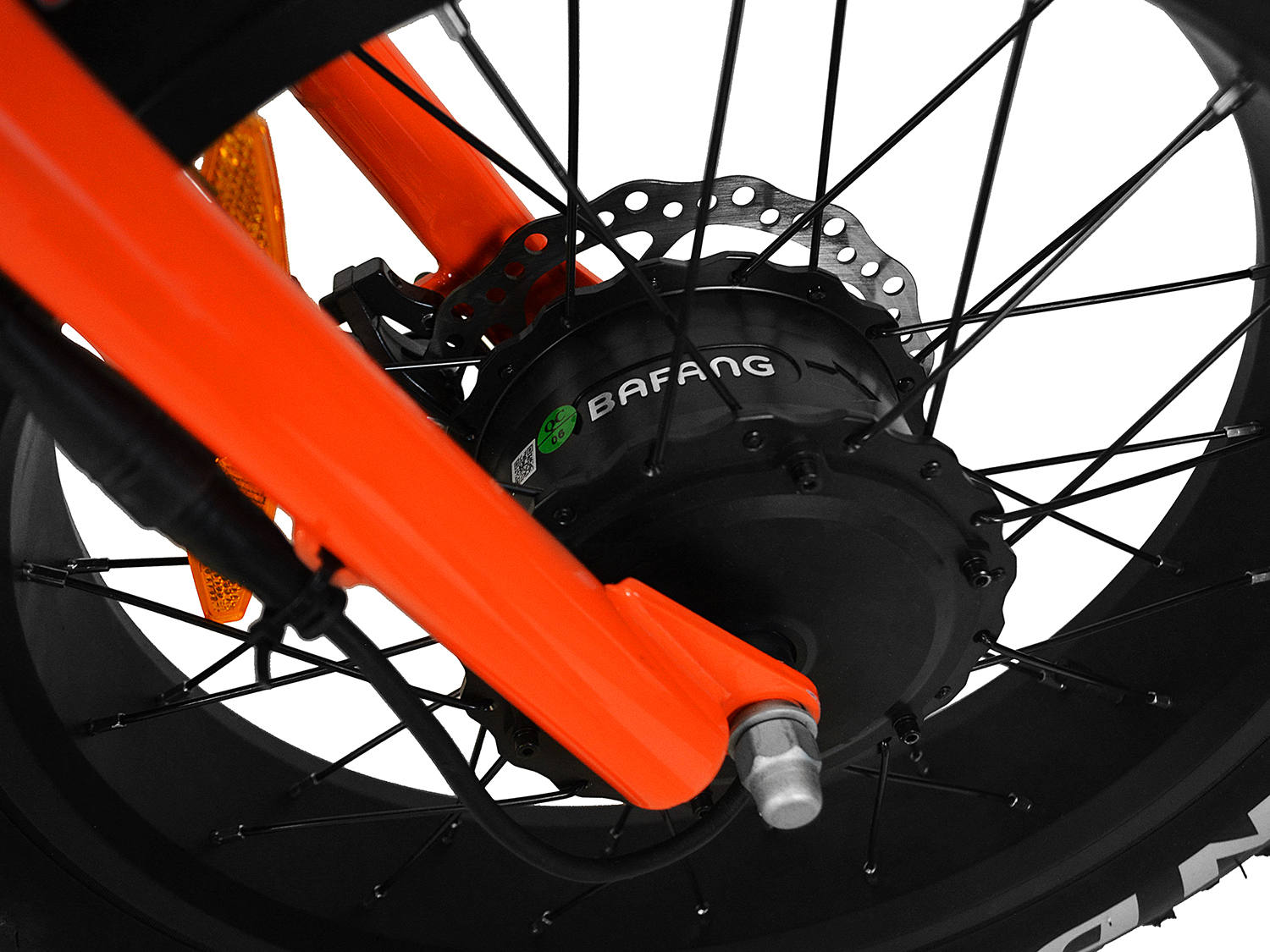 750W Front-Mounted Motor
A Bafang hub motor in the front wheel that can crank out a continuous 750 watts of power with the ability to ratchet things up to over 1,000 peak watts of power for hill climbs and quicker acceleration. This motor has 80 Newton meters of torque which also helps with accelerating and climbing hills, and comes in handy for muddy and sandy trails, especially for those trips to the beach.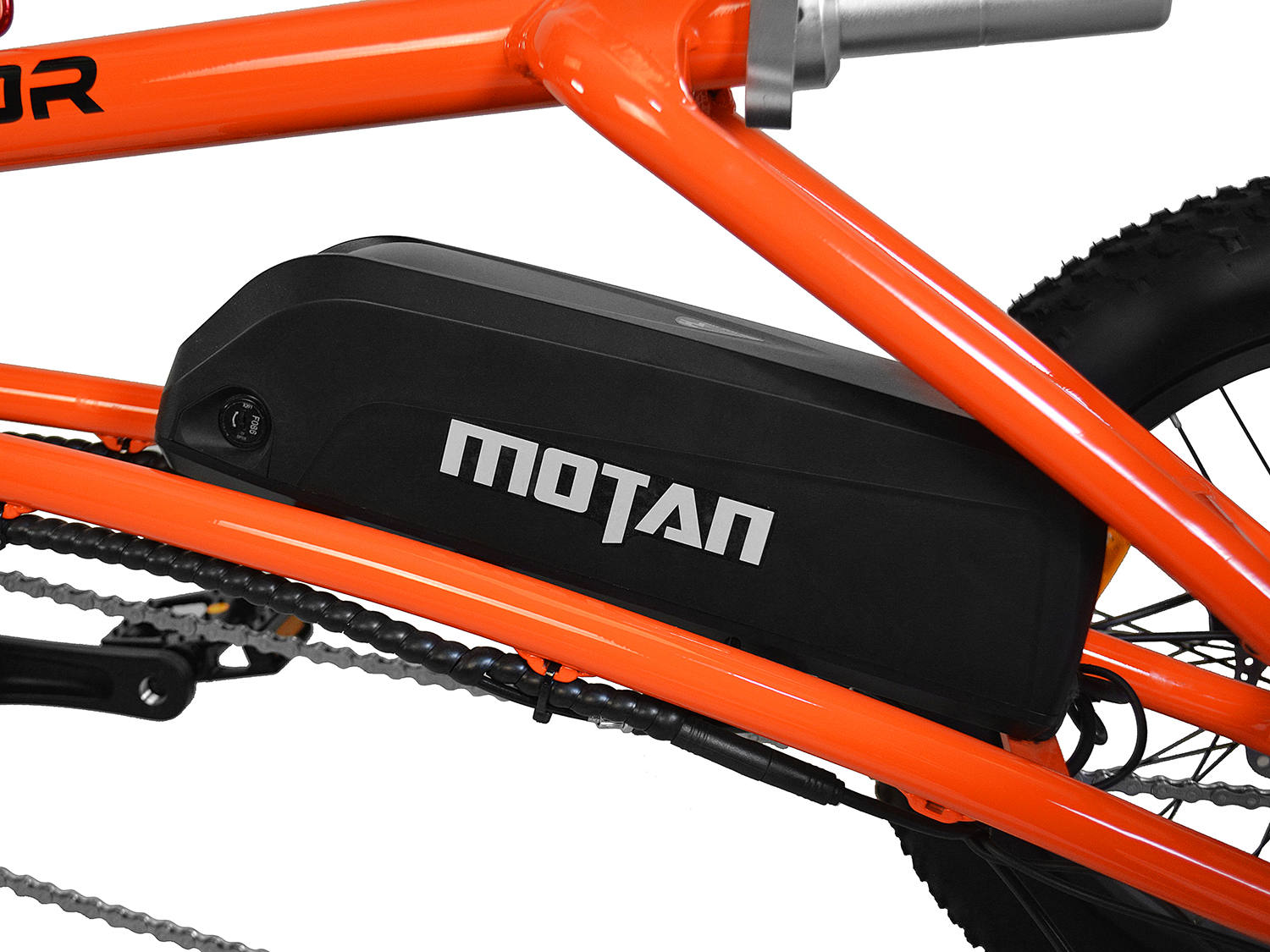 16Ah High Capacity Panasonic Battery
The bike runs on a 48-volt system and has a 16 Ah battery for an estimated max mile up to 55 with pedal assist. The battery is located on the downtube just beneath the saddle, keeping the center of gravity low and the overall weight well balanced. The battery is also locking and removable, making it easy to charge.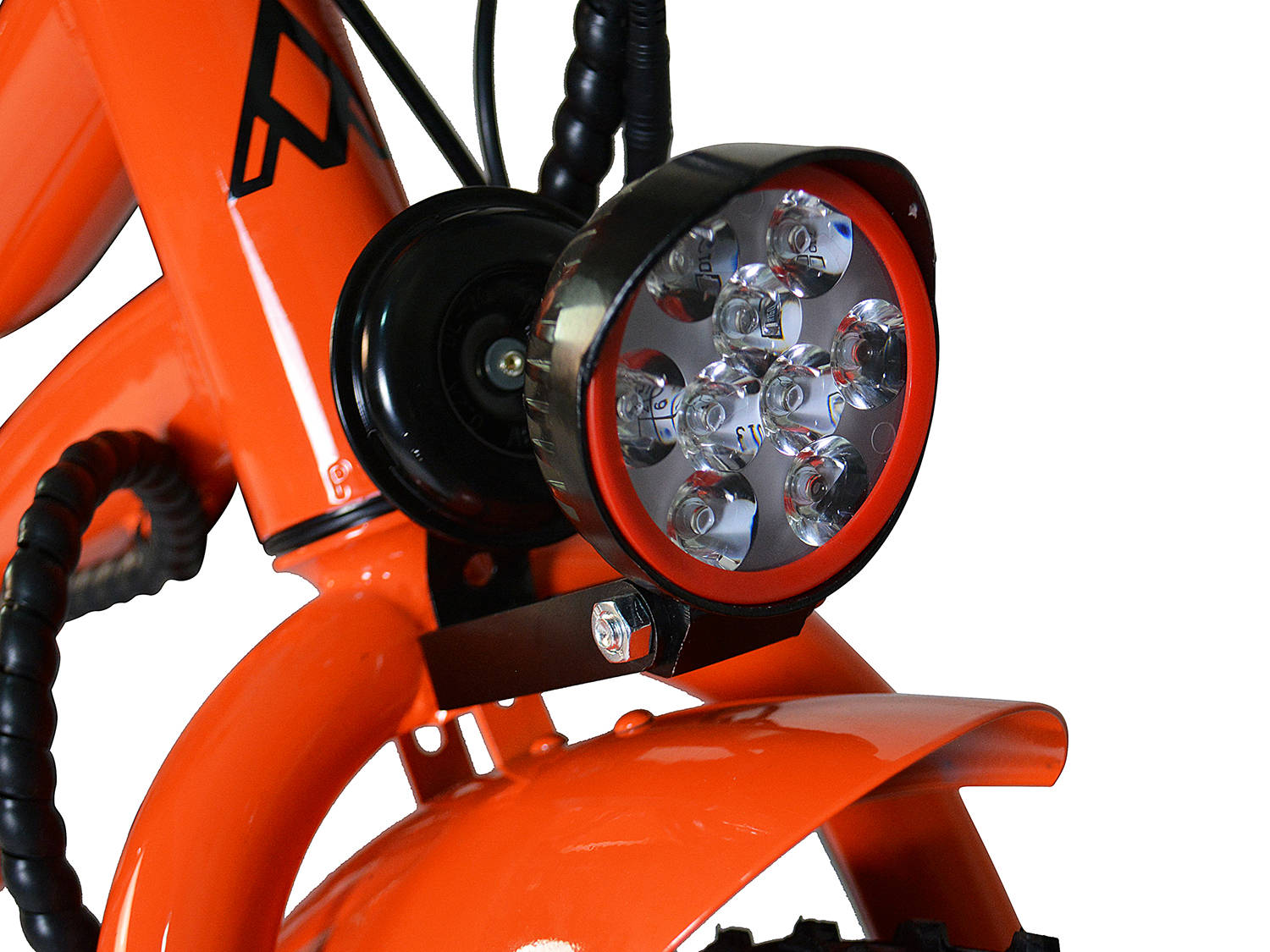 Integrated Headlight
9 lamp beads headlight with a horn, extra bright, powered using the main battery pack and controlled by the display.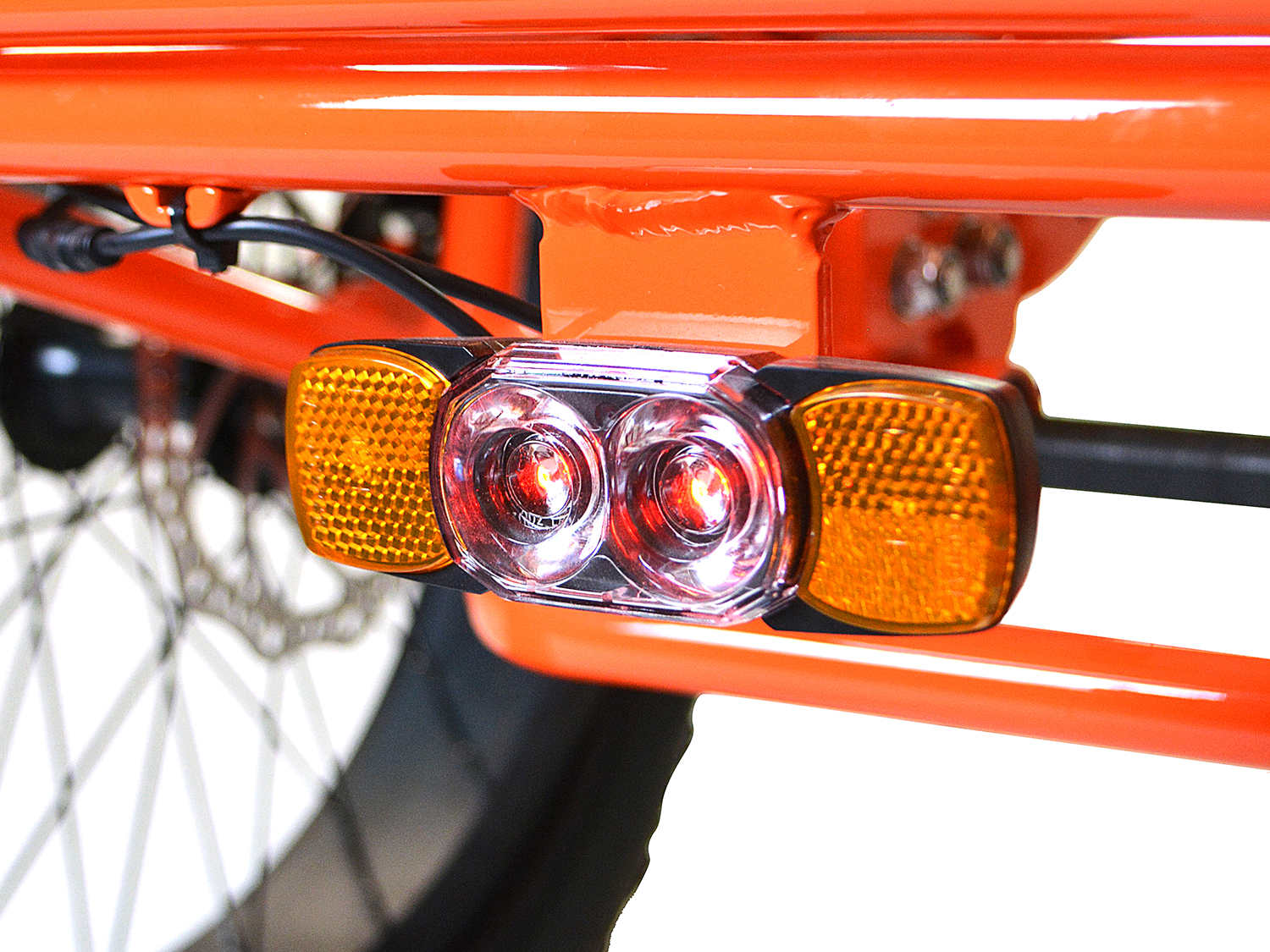 Integrated Brake Taillight
Powered using the main battery pack and features brake light functionality that is activated any time the brakes are applied.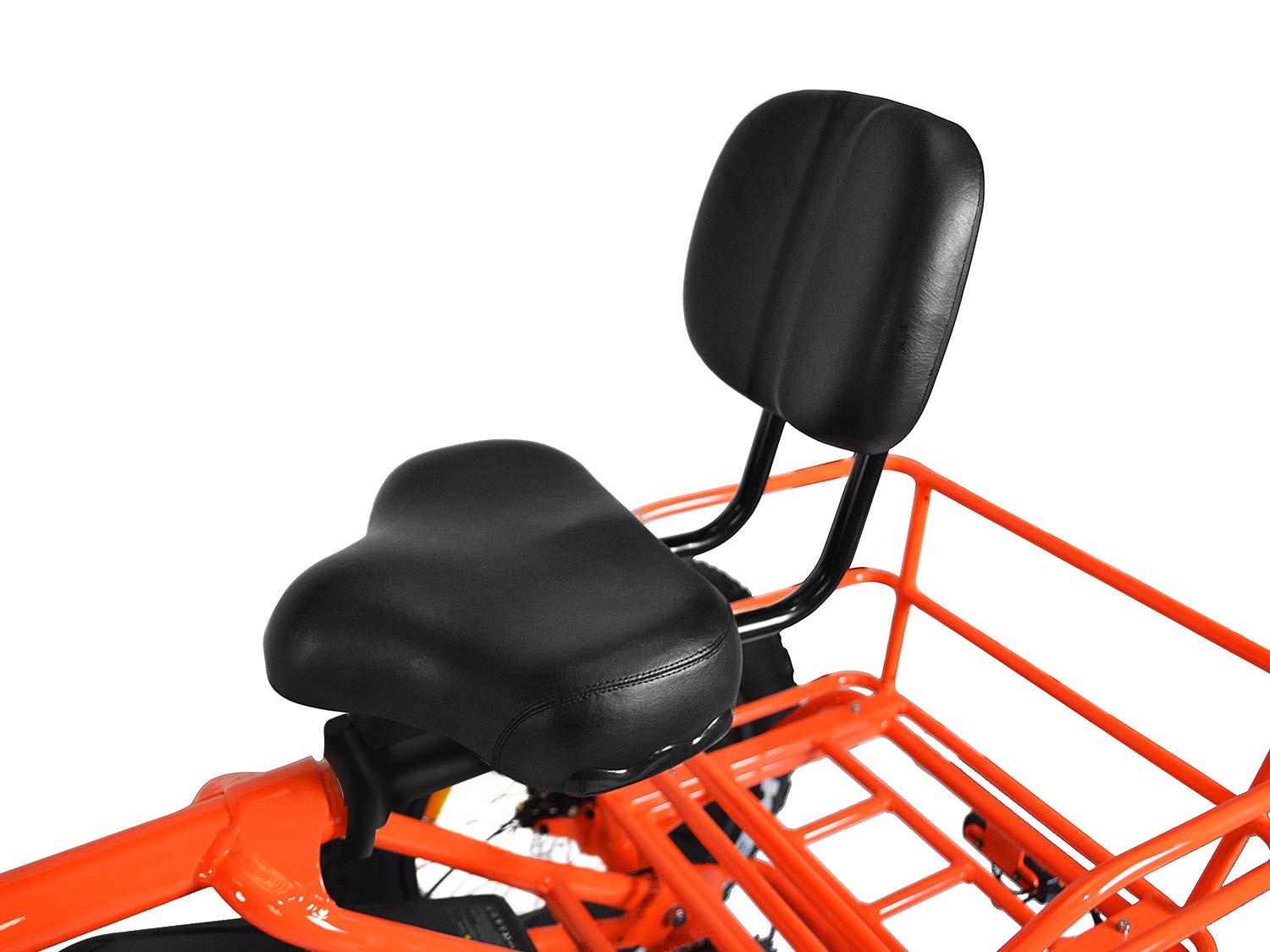 Big Padded Saddle with Backrest
Adjustable back and forth padded saddle and backrest offer you a comfortable ride, well rest in a long riding.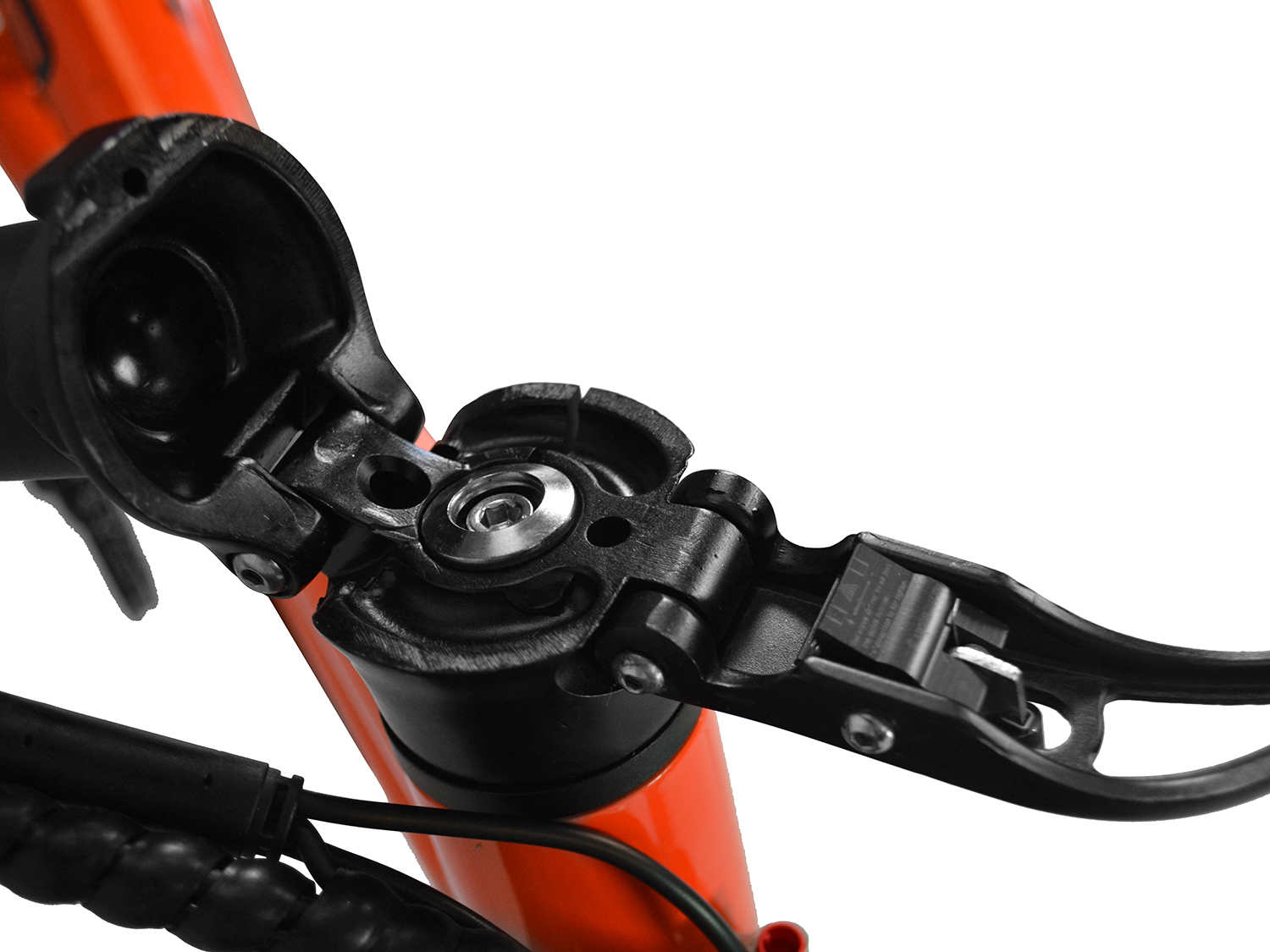 Folding Handlebar Stem
The trike comes with a folding handlebar which makes it better space-saving when you don't ride. A back-and-forth telescopically adjustable seat tube fit for a wide range in height.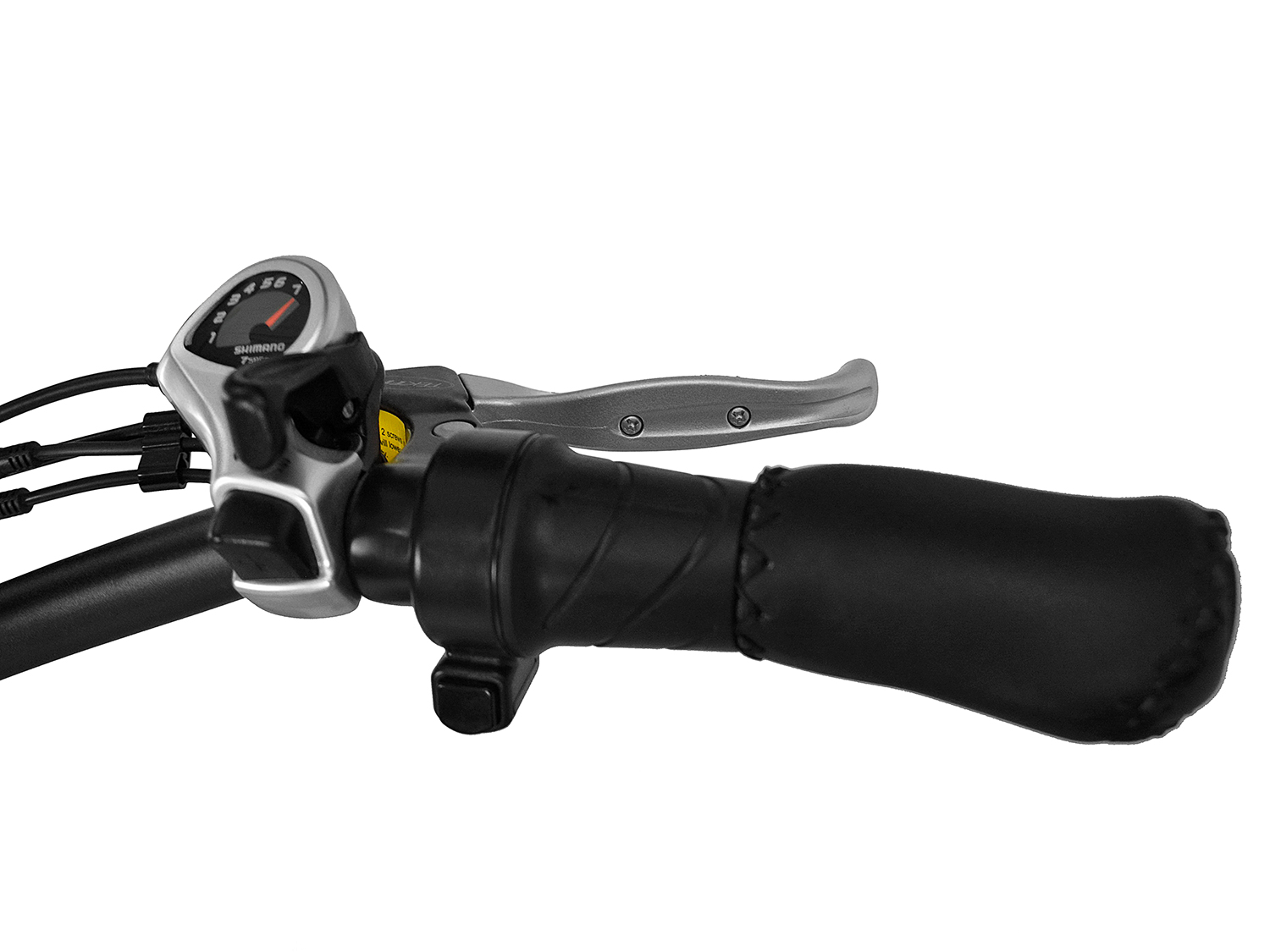 Twist Grip Throttle with Power-Cut Switch
750W of power-on-demand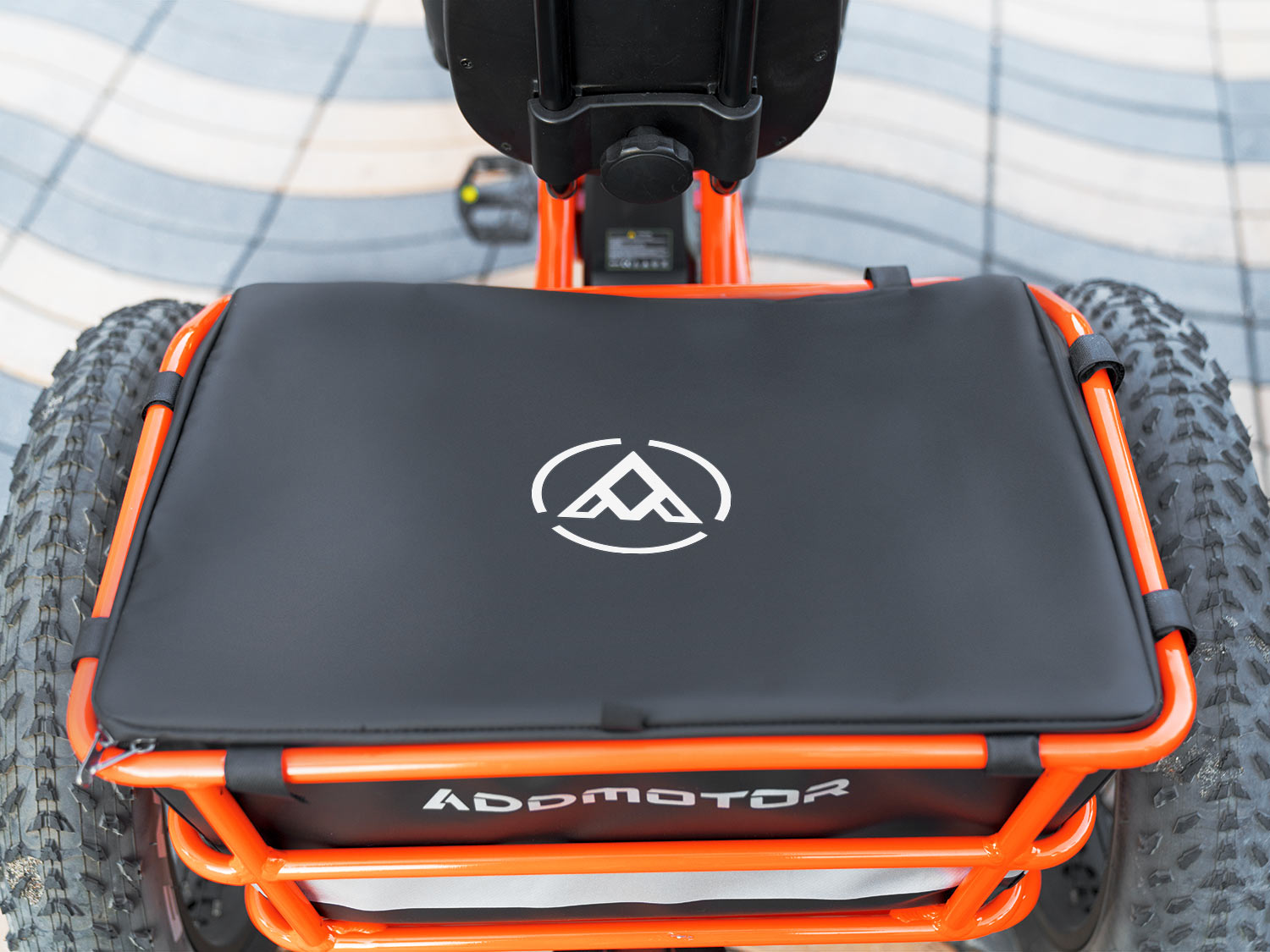 Large Rear Basket with Storage Bag
Super high capacity alloy rear basket with a waterproof storage bag for carrying items.
Related Products
---